EXPERT BATHROOM DESIGN


IN BROMLEY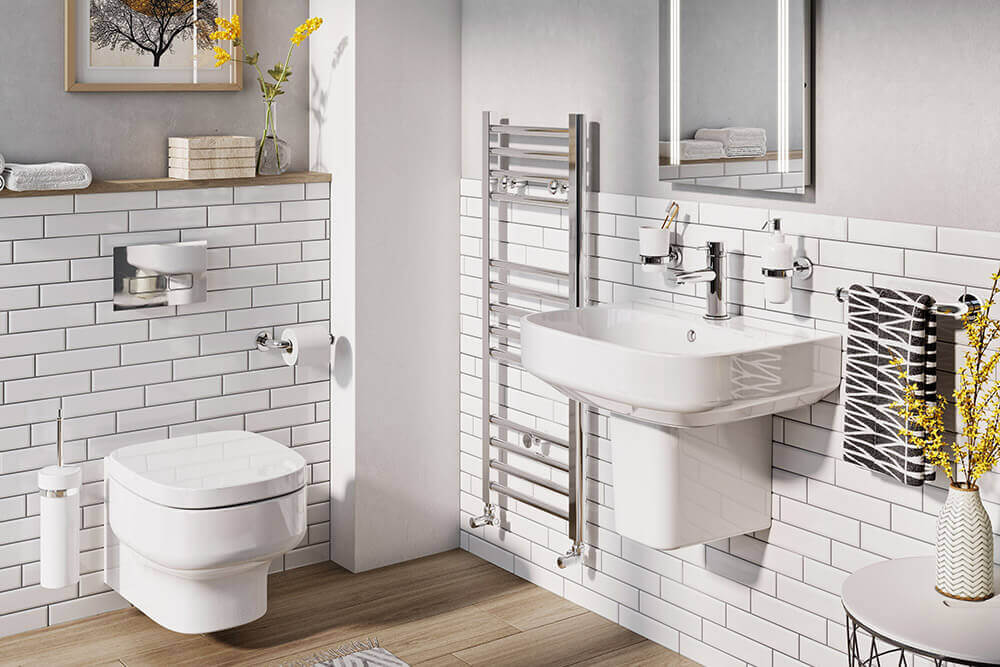 We know that replacing your bathroom can seem daunting – that's why we're here to help. Our expert design team will develop your perfect bathroom, creating a room that matches your personal style, maximises your storage space, and remains practical for many years to come. So, whether you'd like to discuss your ideas and requirements with a member of our team, or you need us to produce a fully modelled bathroom design using computer-aided design software, we'll work with you to bring your bathroom design to life.
Experienced computer-aided bathroom design in Kent
Our team has more than 80 years' combined experience as bathroom designers in Bromley and Kent. We're well versed in using computer-aided design (CAD) software, creating beautiful and practical bathroom designs for our customers. Our design service includes a CAD session where we'll turn your ideas into a fully modelled bathroom. The whole process is efficient and straightforward – here are just a few of the advantages of using CAD: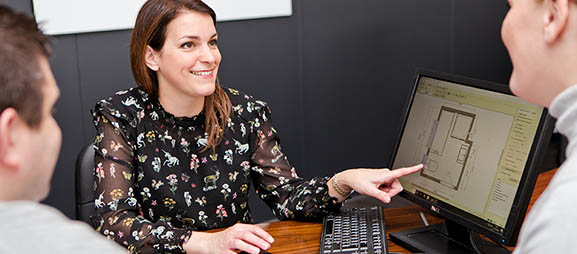 Visualise your new bathroom
It can be hard to imagine how your new bathroom will look just from seeing products and images, particularly when you're so familiar with its current appearance. Having a computer-aided design allows you to see exactly what your bathroom will look like once it's completed, giving you the opportunity to make any adjustments while it's still convenient to do so.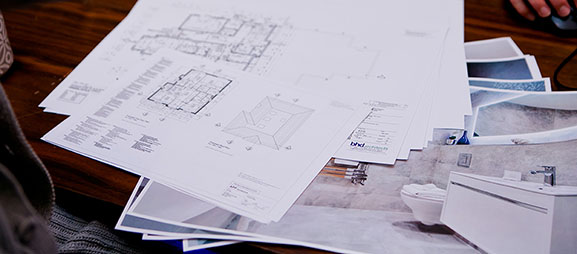 Easily adjust the design and make tweaks
Speaking of adjustments, CAD makes it easy to revisit and revise the design for your new bathroom as your ideas develop and you discover new products. This gives you the opportunity to test out plenty of different fixtures and fittings to make sure that you'll be pleased with the final result.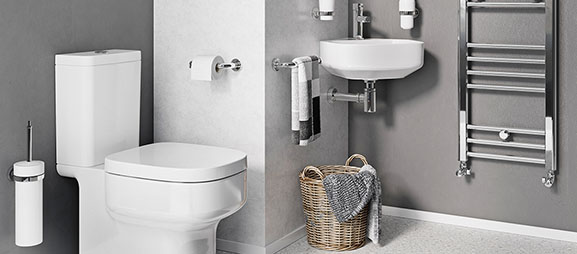 Work with awkward layouts
It isn't always easy to design a bathroom – some rooms are small, have awkward dimensions, or contain obstructions. These are all challenges that experienced bathroom designers can overcome, and CAD provides the opportunity to experiment quickly. We work within an accurate recreation of the space, trying different layouts to see which one creates the best possible design.
Want to know more?
If there's anything you'd like to know about our computer-aided bathroom design service for customers in Bromley and Kent, get in touch and ask us. We're always happy to answer any questions. You can call us on 0203 935 7605 or you can email info@rousebathrooms.co.uk.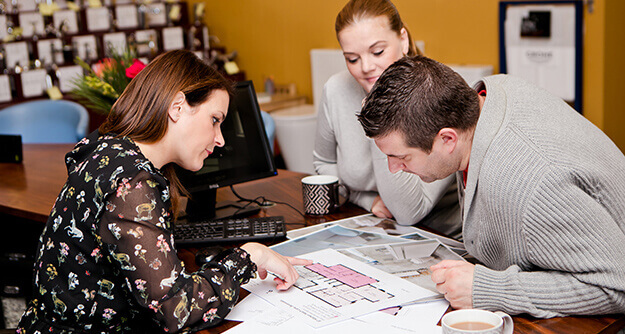 Face to face consultation
Visit our showroom and take a look at the different fixtures and fittings we offer. A member of our team will be on hand to discuss your ideas and requirements with you – together we'll work out some potential routes for the design of your new bathroom.
Computer-aided design session
Once you have a few ideas in mind, we'll sit down together to create some designs. You'll be able to see exactly what your new bathroom could look like and will be able to make changes. This session can take up to two hours and it's a worthwhile investment – for this reason our bespoke designs are subject to a charge. We'll provide free tea and coffee and we have a colouring book table to keep the kids occupied.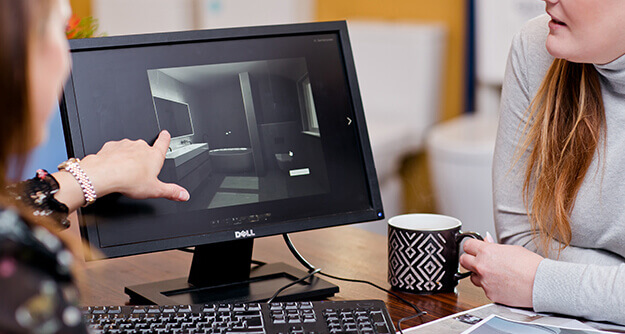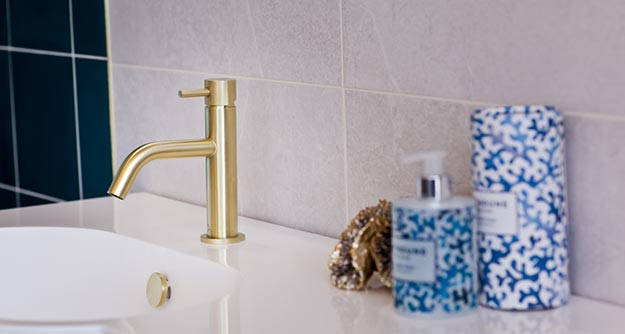 Give us the go ahead
After you've decided on your final design, we'll order everything for you and can arrange delivery via a local company. To make things convenient, we'll arrange a delivery time with you – there's no risk of receiving a frustrating all-day delivery slot. If required, we can also put you in touch with trustworthy and reliable local installers who can make your new bathroom a reality.
Stay in touch
All our customers can contact us for any after sales support. Whether you have questions about maintenance, need help dealing with product warranties, or want to discuss another bathroom project, we'll be happy to help. It's part of our commitment to quality customer service.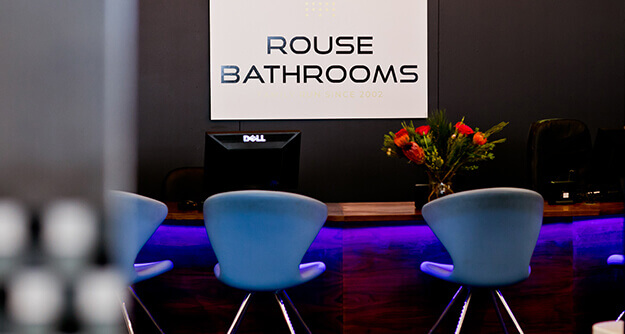 What information will my bathroom designer need?
The dimensions of your bathroom
The height and length of each of the bathroom walls
The size and position of the door and any windows
The location of the soil pipe
Ideas or images that are saved to Pinterest or Instagram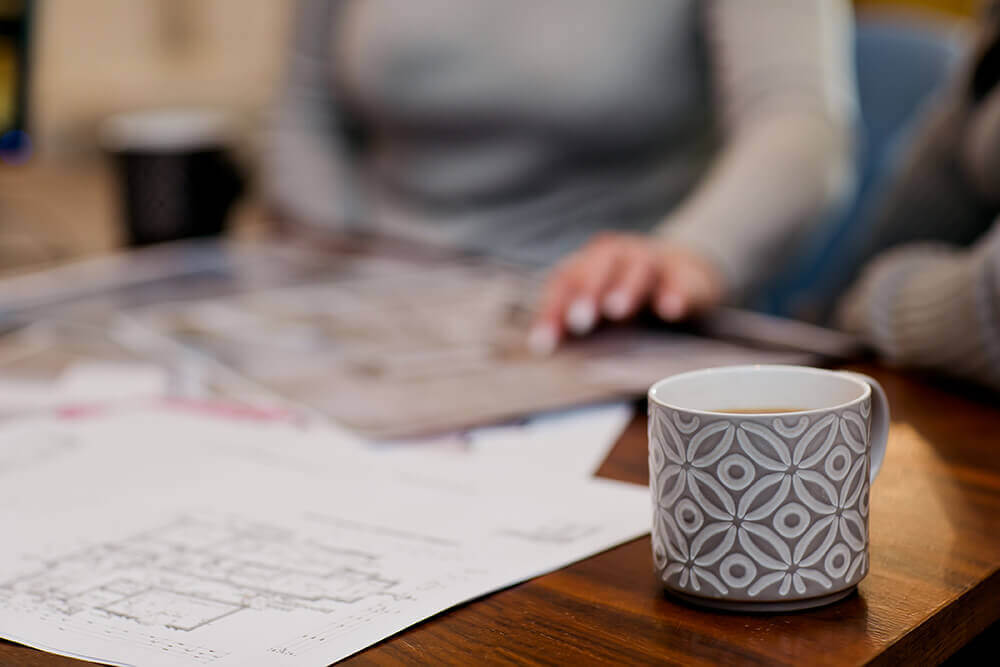 Why should you have
your bathroom designed?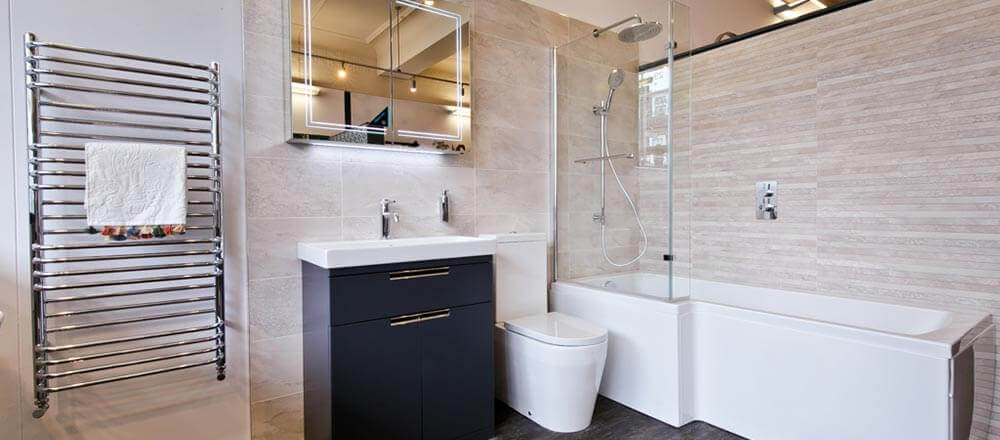 Make the most of your space
Having your bathroom designed by one of our experienced bathroom designers will make sure that you're taking full advantage of all the space you have available. Even the smallest or most awkward spaces have the potential to be transformed into fully-functioning, beautiful bathrooms – sometimes it just takes a helping hand.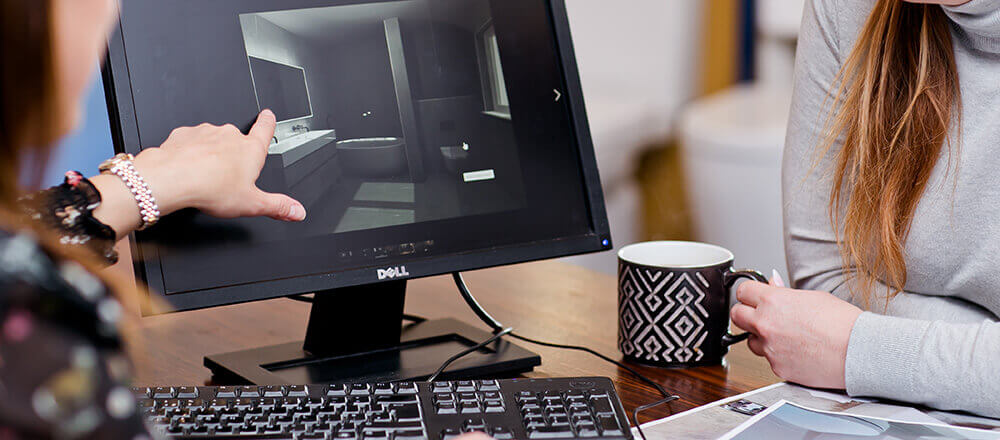 Accommodate your needs
Our bathrooms are designed in partnership with you, keeping your needs in mind. This makes our design service ideal for people who have special requirements that need to be taken into account. If you require a wet room or a mobility bathroom, we'll be able to design a space for you that meets your needs and is beautiful as well as practical.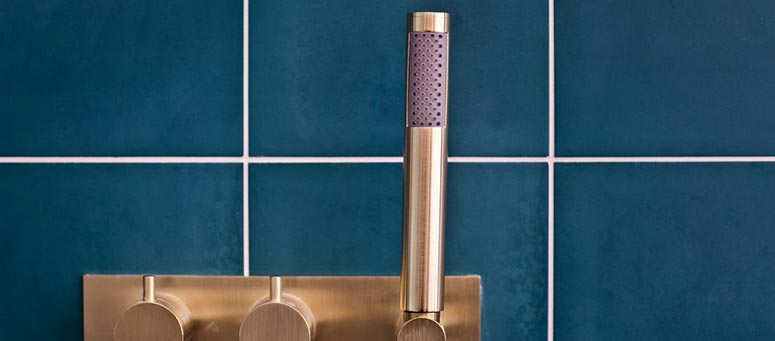 Add value to your home
Having a bathroom designed to suit your tastes and requirements won't just make a huge difference to your day to day life – there's also every indication that you'll benefit financially. Investing in a new bathroom can boost the value of your home and make it a more attractive option for potential buyers. After all, who wouldn't want a home with a beautiful bathroom?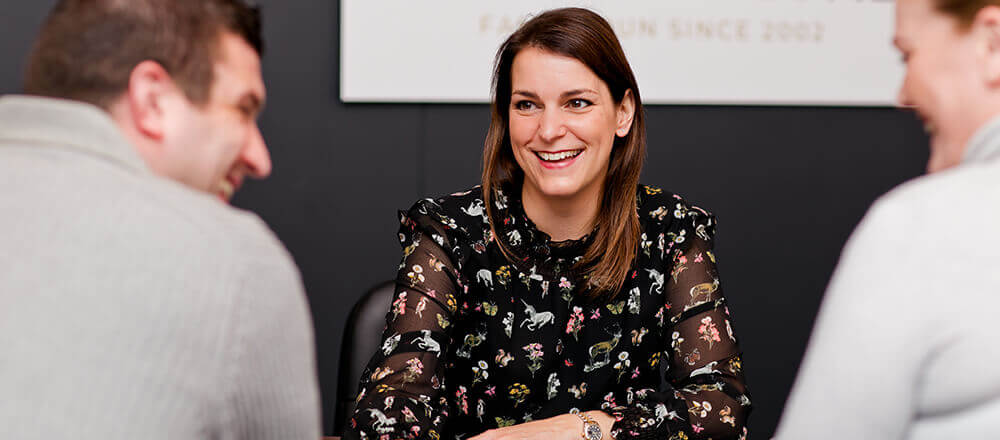 Convenience
Replacing a bathroom can sometimes seem like a daunting prospect but the whole experience can be made so much smoother when you work with us. We'll work with you to come up with the perfect design for your new bathroom. Then, we'll help you make that design a reality by ordering your items and having them delivered. We can even put you in touch with a trustworthy local installer.