INSPIRING BATHROOM SHOWROOM
IN BROMLEY, KENT
We are bathroom specialists with a wealth of experience and a personal touch, who can bring your new bathroom to life. Our showroom is one of the most spacious bathroom shops in Bromley, with over 250 square metres of floor space and more than 30 displays to browse and interact with. Our displays showcase high quality, stylish fixtures and fittings, including bathroom furniture, tiles, brassware, and accessories, and will provide plenty of ideas for your new bathroom.
If you're thinking of upgrading your bathroom, why not pay us a visit and we'll start planning your dream bathroom together.
About Rouse Bathrooms
Rouse Bathrooms is a family business that has been based on West Wickham High Street since 2002. We are bathroom specialists with more than 80 years' combined experience, and a spacious showroom that our customers can explore and use as a source of inspiration.
Our showroom features a range of stylish modern and traditional designs that have been hand-selected by our team. All our displays showcase products that we love and genuinely believe will be a great addition to any home, covering everything from bathroom furniture through to accessories and finishing touches that will make your bathroom truly special. But we're more than just our displays. Our expert design service will make your dream bathroom a reality, creating a space that is beautiful, practical, and fulfils all your needs. From managing small spaces, family needs, and the ever-growing need for storage, through to specialist mobility bathrooms and wet rooms, our bathrooms can accommodate any requirements; it all starts with an expert design consultation.
We're proud to be part of our local community here in West Wickham and we're committed to helping the High Street to thrive. As an independent retailer, we know how important it is to stand out from other bathroom showrooms and to offer something unique. That's why we work hard to offer a personalised service that can't be matched by a chain or online retailer.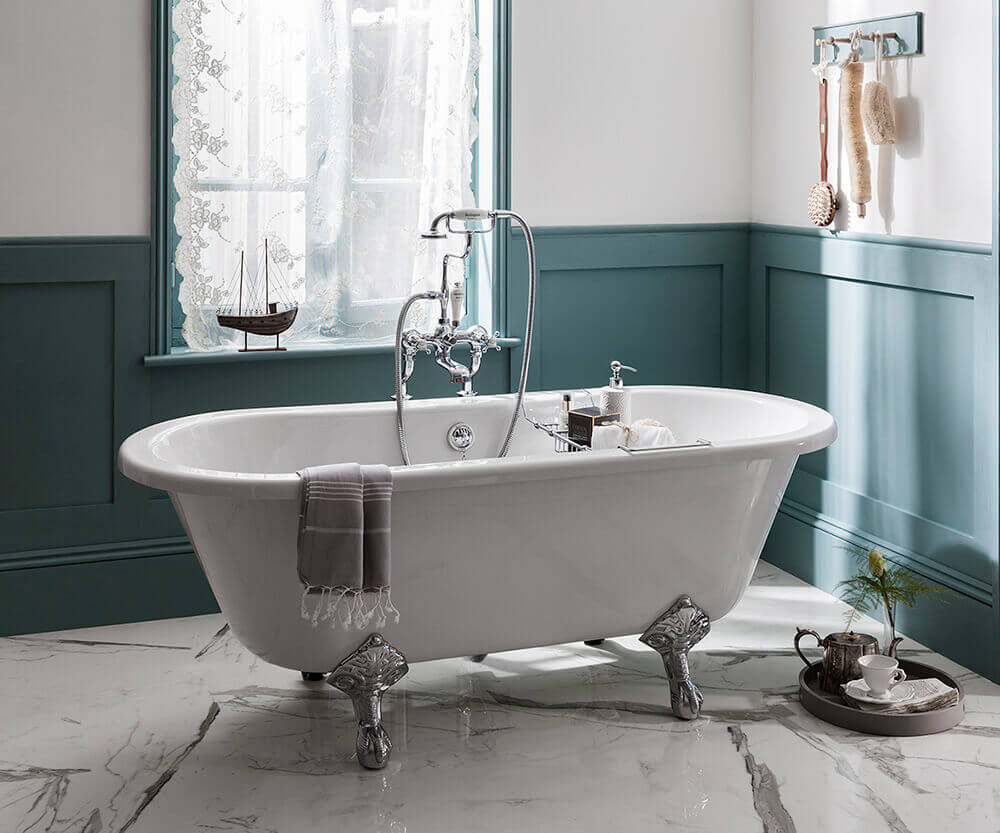 Want to know more?
If there's anything you'd like to know about our services, get in touch and ask us. We're always happy to answer any questions. You can call us on 0203 935 7605 or you can email info@rousebathrooms.co.uk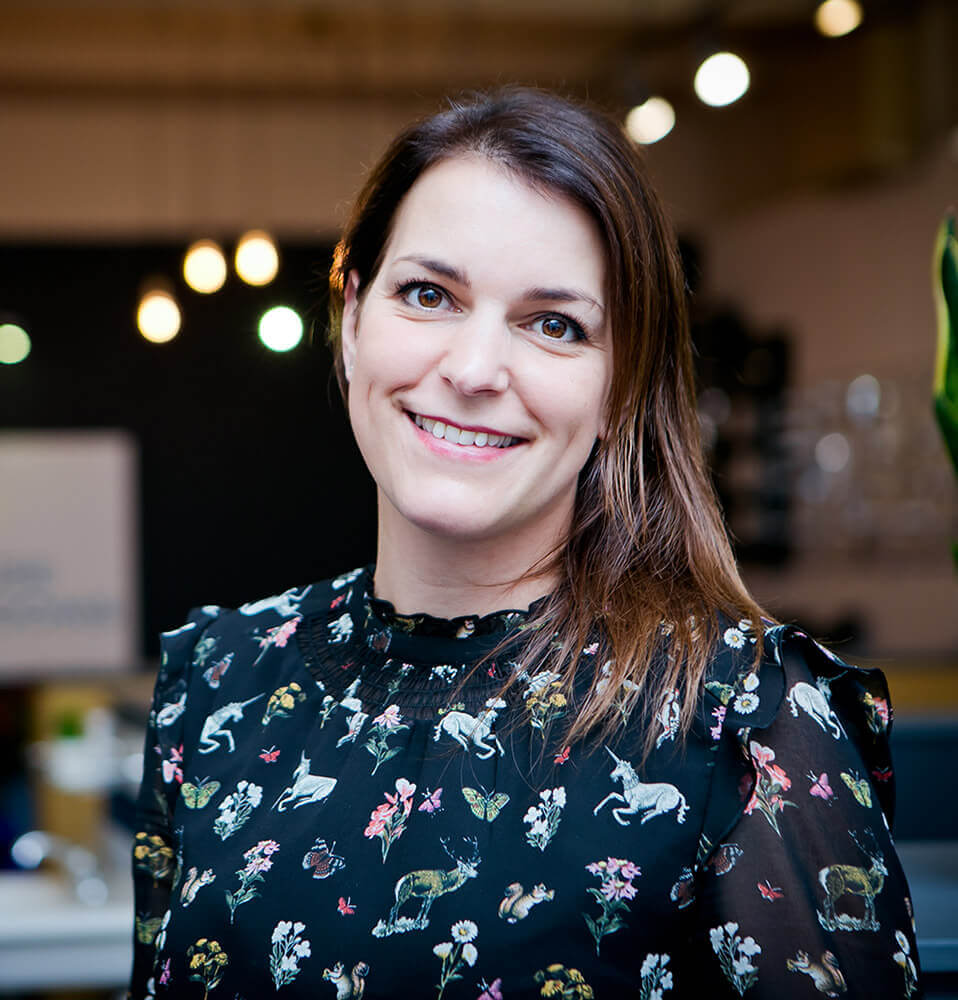 Hear from our founder, Claire:
"Renovating your bathroom can make just as much difference to your home as a new kitchen. Having a beautifully designed, practical, and high-quality bathroom will enhance your home, providing a room that you can take pride in and will thoroughly enjoy using on a daily basis.
I have worked in the bathroom industry for 20 years and during that time I've seen people open their eyes to the potential that the bathroom offers, developing it into the exciting room that it has become. There are now so many fantastic options available that it can seem a little overwhelming to make the 'right' choice.
By carefully considering your individual needs, I believe that Rouse Bathrooms can supply you with a new bathroom that you'll enjoy for many years to come. You're always welcome to visit our showroom and speak to a member of our experienced team. Together we'll make your dream bathroom a reality."
Claire Algar
Founder, Rouse Bathrooms
Why choose Rouse
for bathrooms in Bromley?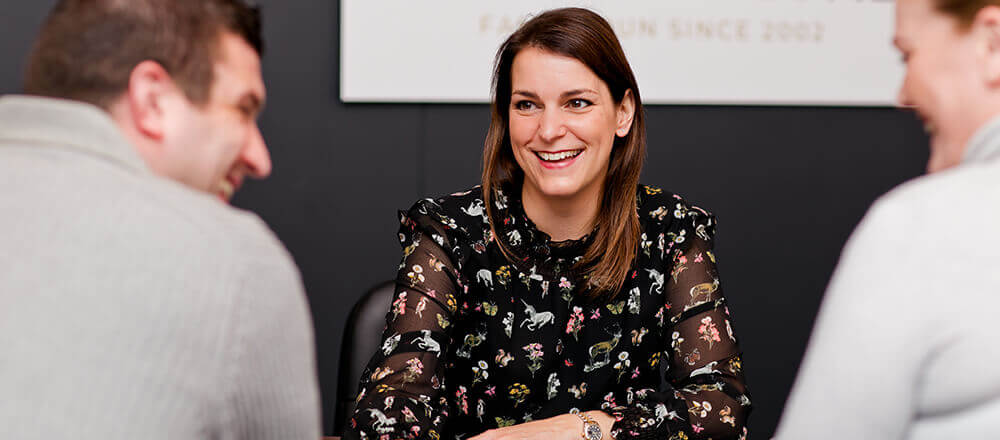 Quality customer service
We're committed to quality customer service. Our team members will take the time to find out what's important to you and will work with you to make your dream bathroom a reality.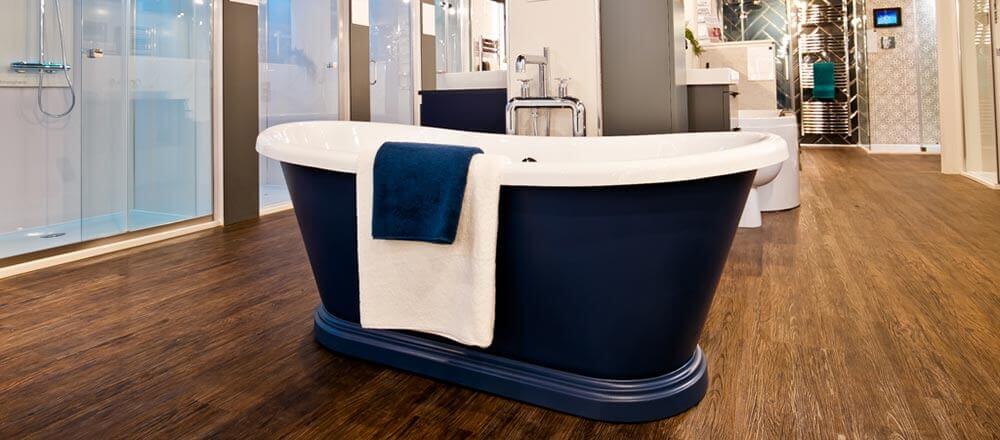 Spacious and inspiring bathroom showroom
Take the time to see and interact with products before you buy. We believe it is very important to see, touch and feel the products so that you can appreciate their quality – you cannot do this online! With over 250 square metres of floorspace, there are plenty of opportunities for you to gain inspiration for your new bathroom.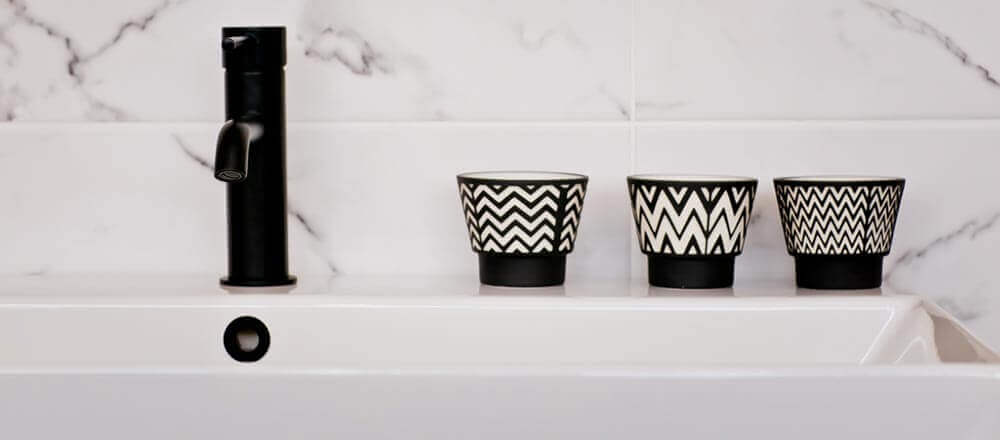 Competitive pricing
Our prices allow us cater to a range of budgets, without compromising on the quality of the products we offer. We strive to provide all our customers with their perfect bathroom at the perfect price point.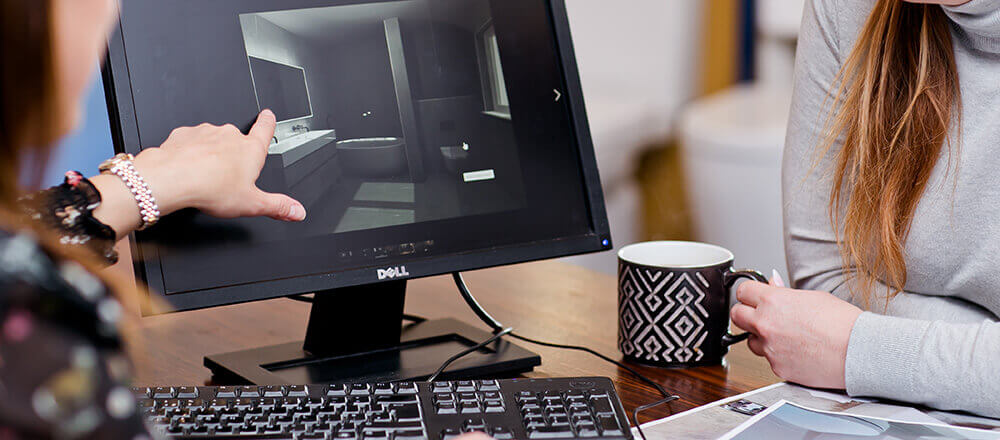 Personalised design service
Sit down with us and we'll design a bathroom that meets all your needs. Whether you have mobility requirements or you need to get more out of a small space, our experienced team always finds a way. Personalised designs are subject to a charge.
'Rouse has a large variety of amazing products, including tiles, but it's their customer service that really sets them apart. Something that is rare to find these days and something you definitely won't find on the internet! I am very thankful to have found and worked with Rouse. I now have two stylish bathrooms that I'm delighted with and couldn't have done it without their help.'
'We have had two bathrooms designed and installed by Claire at Rouse Bathrooms and the service was excellent. Their design service is relaxed, informative and they managed to understand our style and requirements with ease and professionalism. They were able to source products more suited to our awkward shaped room, allowing us to fit in a full suite that no one else had managed to achieve. They provided us with a trusted service, that we would use time and again.'
'I was very impressed with the recent service I received from Rouse Bathrooms. Claire helped me design my bathroom and came up with lots of great ideas and extremely helpful advice. Claire and her team are very efficient, knowledgeable and provide a very professional service. The product was excellent with affordable prices. Would highly recommend.'
'Claire designed my bathroom, bringing with her a wealth of experience. I always felt in safe hands, loved Claire's creativity, and her project managing skills are nothing less than first class. Claire made the whole process smooth, stress free as well as being an absolute delight to deal with. I couldn't recommend Claire's service highly enough! (And I'm very fussy!)'
Be inspired
Looking for inspiration?
Whether you need a bathroom that matches your personal style, maximises your available storage, or caters to your growing family – you'll have plenty of options to choose from when creating your dream bathroom. Take a look at some of the fantastic products that we've sourced and start reimagining your bathroom.