GETTING TO THE ROUSE BATHROOMS
SHOWROOM FROM WESTERHAM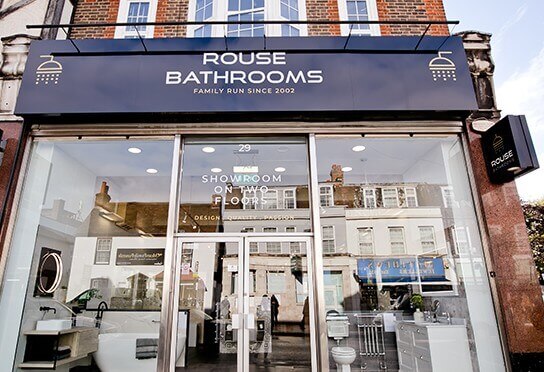 Come and visit our independent bathroom showroom, conveniently located close to Westerham. We have extensive displays for you to explore, helping you get plenty of inspiration for your own project. There'll always be an expert on hand to help you find your ideal bathroom, answering your questions and producing a design to perfectly suit your space.
We're located just a 22-minute drive from Westerham. Whether you live near to Chartwell to the south of Westerham, or you're closer to Quebec House and the town centre, it's an easy journey along the A233.
You will find our bathroom showroom at:
29 High Street,
West Wickham,
Kent
BR4 0LP
Showroom opening hours:
Monday-Friday: 9am-5pm
Saturday: 9.30am-5pm
We're located within easy walking distance of the train station and town centre bus stops. Parking is available free of charge in the Sainsbury's car park, or along the roads close to the showroom.
Want to ask us a question before your visit?
Please get in touch with the team on 020 3935 7605 or send us a message and we'll be in touch shortly.
What will you find at our bathroom showroom?
Our large bathroom showroom has more than 250 square metres of floorspace, and there are over 30 displays for you to explore! We only stock beautiful, high-quality products, so anything you see will be designed to last. It's far more useful than browsing bathrooms online, allowing you to interact with products and see how they look in real life before making any decisions.
At our showroom, you will find a range of:
Bathroom suites
Showers
Baths
Shower trays
Shower enclosures
Toilets
Basins
Wet room ideas
Bathroom taps
Plumbing
Tiles, panelling and decorative features
Accessories
Displays are set up like individual bathrooms so you can see how products work together and experience them as they would be in your actual home. You'll leave our showroom feeling inspired.
Got a question? The experts at Rouse Bathrooms can answer it for you. Call us on 0203 935 7605 or email info@rousebathrooms.co.uk to speak to a member of our bathroom showroom team.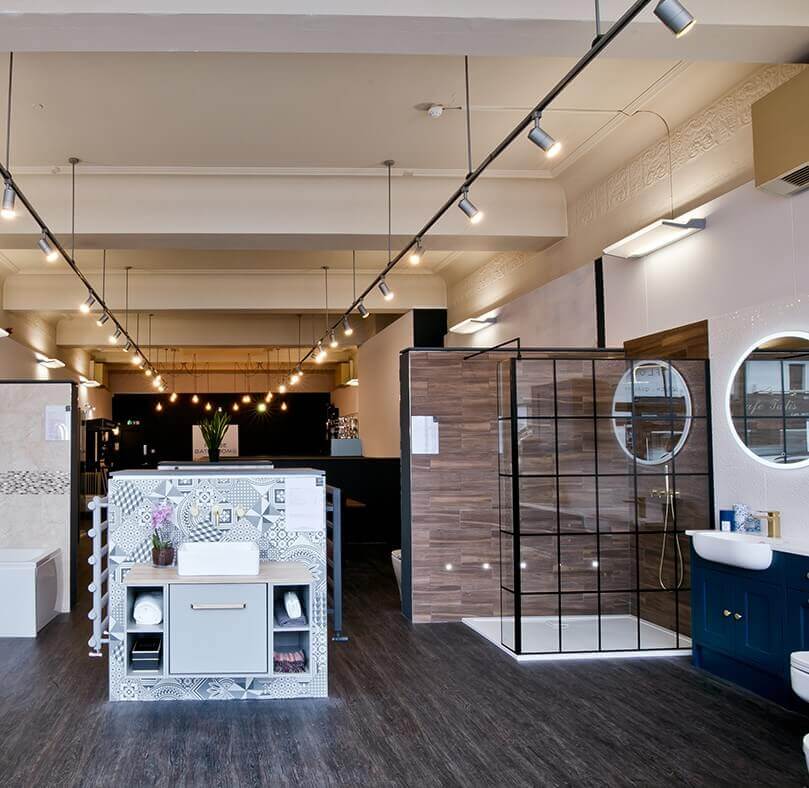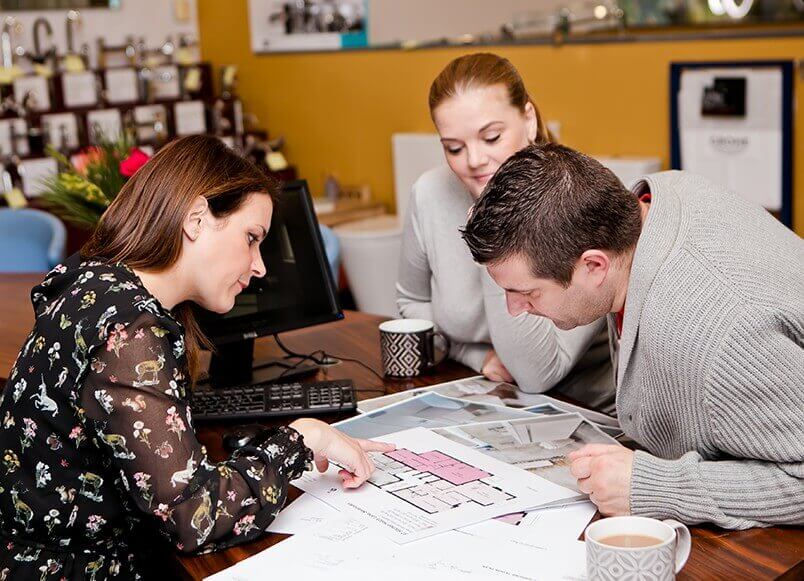 A personal service – helping you design your
dream bathroom
We are committed to providing a personal, tailored service for each of our customers – we're here to help you make the right decision for your home and create your dream bathroom. Whether you live in a modern home near Squerryes Mede, a flat in Marlborough Court, or anywhere else in the Westerham locality, our experienced team can help.
We offer a full bathroom design service for our customers to help with the decision-making process. You will have the opportunity to sit down with your designer, discuss ideas and produce a computer-aided design (CAD design) together. You can visualise your space and ensure you're happy with everything before going ahead.