HOW TO REACH THE ROUSE BATHROOMS
SHOWROOM FROM PENGE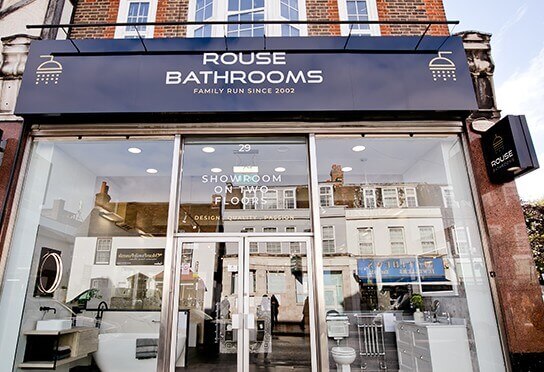 We are a bespoke bathroom company with an independent bathroom showroom near Penge. Come and pay us a visit – we have over 80 years' collective experience and our showroom houses over 30 displays for you to explore. Get ideas and inspiration for your own bathroom and discover high quality products to complement your home.
We are located less than a 15-minute drive from Penge, just four miles away via Elmers End Road. Once you've passed by Penge West station and the Penge Baptist church, it's an easy journey to the Rouse Bathrooms showroom.
Showroom address:
29 High Street,
West Wickham,
Kent
BR4 0LP
Opening hours:
Monday-Friday: 9am-5pm
Saturday: 9.30am-5pm
You will be able to find lots of free parking on the surrounding streets, as well as in the Sainsbury's car park. We are located within easy walking distance of the train station and are close to the major bus routes into the town centre.
Got a question about reaching our bathroom showroom from Penge?
Give us a call on 020 3935 7605 or send us a message and we'll get back to you ASAP.
Explore our bathroom showroom – discover the possibilities for your home
We have more than 250 square metres of space inside our bathroom showroom, containing over 30 displays.
You will find various options to explore, including a vast range of:
Shower enclosures and trays
Toilets
Basins and bathroom taps
Bathtubs
Bathroom suites
Wet rooms
Plumbing, tiling and accessories
Our displays are set up like bathrooms so you can interact with the products, seeing the quality for yourself. It's much more helpful than browsing online – you can get a real feel for what you like and what will work in your own home.
Got a question ahead of visiting our showroom? Our team can help. Call us on 0203 935 7605 or email info@rousebathrooms.co.uk to speak to us.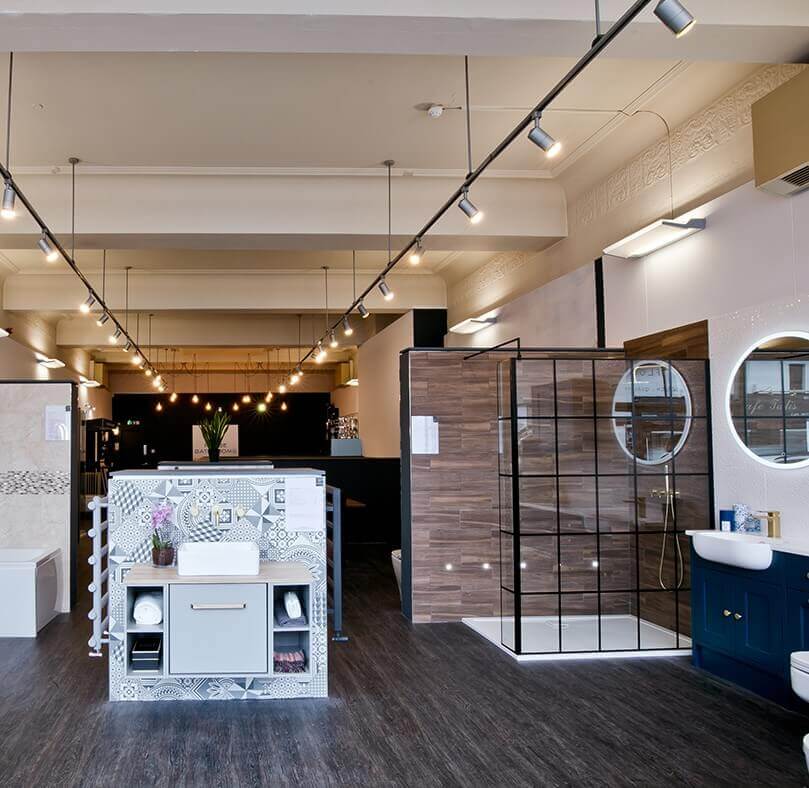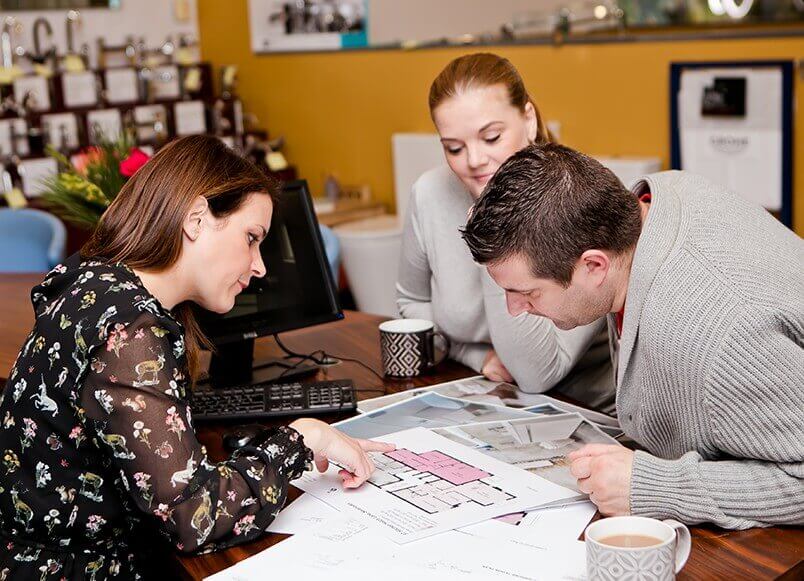 Helping you create your
dream bathroom
We are here to help you create your dream bathroom for your home in Penge, whatever style of property you have. We've worked with customers who live in large detached properties (like those around Avington Grove, close to the Penge recreation ground) right through to period conversions (similar to the properties along Station Road by Penge East). You will always receive a bespoke, personal level of service from Rouse Bathrooms.
We offer you a full design service so you will know what's possible with your property. Once you've browsed our showroom and have some ideas about what you'd like to do with your space, we can help you achieve it; you'll be able to book an appointment to sit down and create a CAD design with us. You'll be able to visualise the space and begin your journey towards a beautiful new bathroom. All we need to know are dimensions, the height and lengths of walls, the position of doors and windows, and the location of the soil pipe, then we're ready to create your design.